You can create a new file note from either the 'Service History' or 'All File Notes' tab of the Manage Clients screen. Select an existing activity from the list of activities, then select the File note's tab and click on the New File Note hyperlink.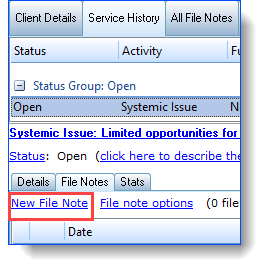 The New File Note window will open.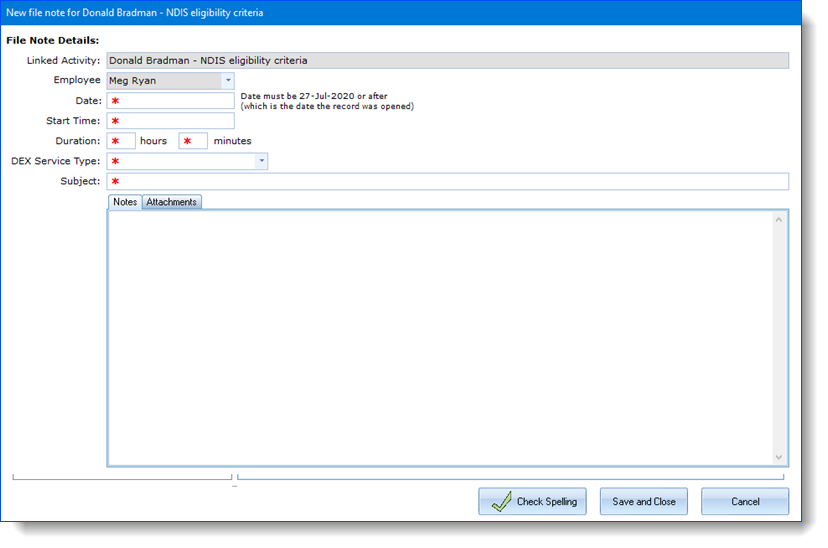 If you add a file note via the All File Notes tab, you will need to tell Ivo which activity the file note belongs to. This is done in the bottom half of the file note window.
You can attach electronic files to the file note in the 'Attachments' tab.
Attached files are shown on the "Attachments" tab: