The Check My Data function automatically runs at the beginning of each month, however you can run it manually whenever you like.

Typically you will leave all the settings at their defaults, and click the Check Data button to run it.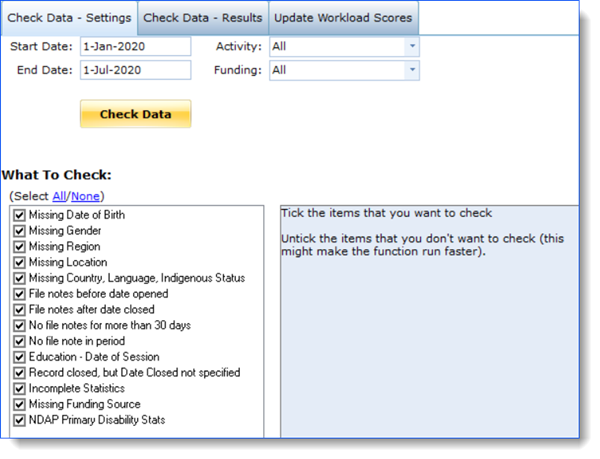 Ivo checks all your data and then switches to the Results tab. You can click on the little plus symbol to the left of the Activity result, then click a client record to display it on the right side of the screen. The yellow box at the bottom left corner tells you everything Ivo has found in relation to this record and you can do anything it highlights, from this screen.