Click the Calendar button on the toolbar to open the screen.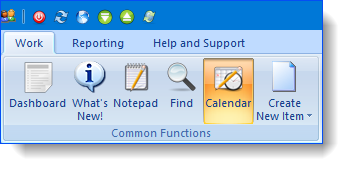 If you wanted to make a one hour meeting record from 10am to 11am on the morning of Wednesday, May 25th, you would locate that date in the quick calendar view: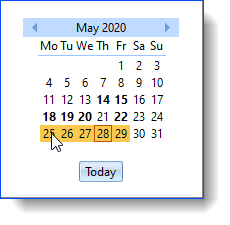 Click and drag the mouse to highlight the timeslot for which you want to create an entry, and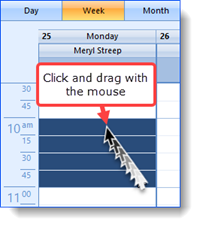 then simply start typing the subject of the record. Ivo will capture your input as a new file note for that timeslot.
The New file note window appears - note that the Date, Time and Duration fields are already completed according to the selection you made in the Calendar.
The top half of the screen is devoted to recording information about the file note itself, while the bottom half of the screen is devoted to linking the file note to an activity record.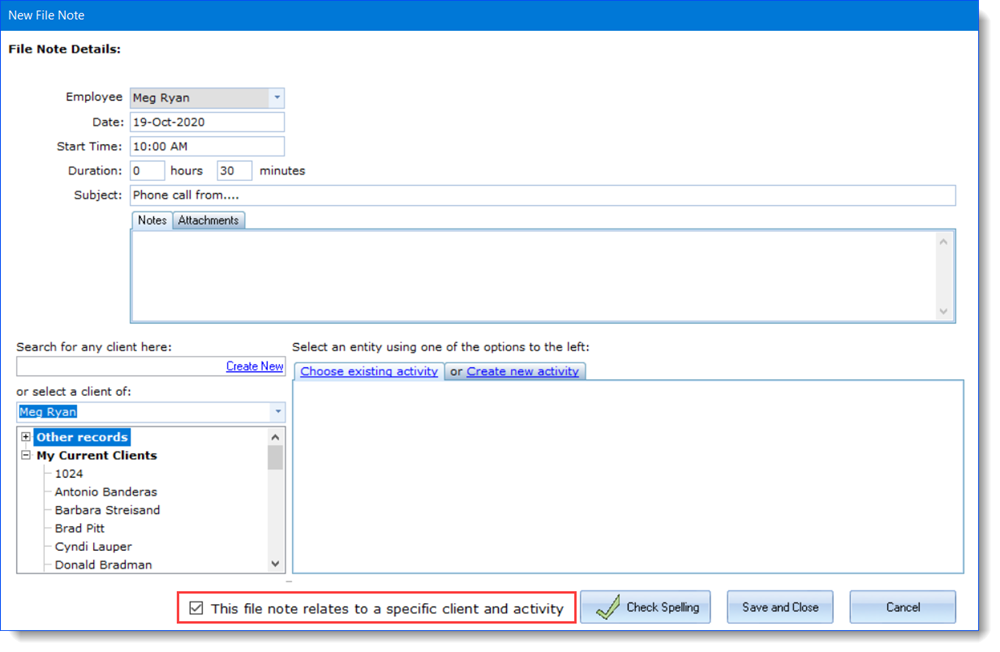 Note that the checkbox at the very bottom of the screen, as seen above in the red box, determines whether the file note must be attached to an activity record or not. If this checkbox is cleared, the lower half of the screen is removed from view allowing you to add an "unlinked" entry to your calendar. This could be used to add your lunch hour, or a non-work related event, for example.
Once you save the new file note, it appears in the calendar view. Note that the subject of the record, together with the issue to which it has been linked, appears in the view, and other staff can view this information.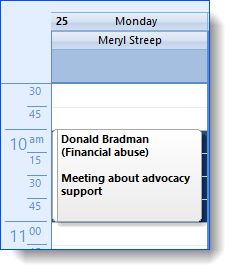 You can plan around the activities of other advocates by turning on their calendar view in addition to your own: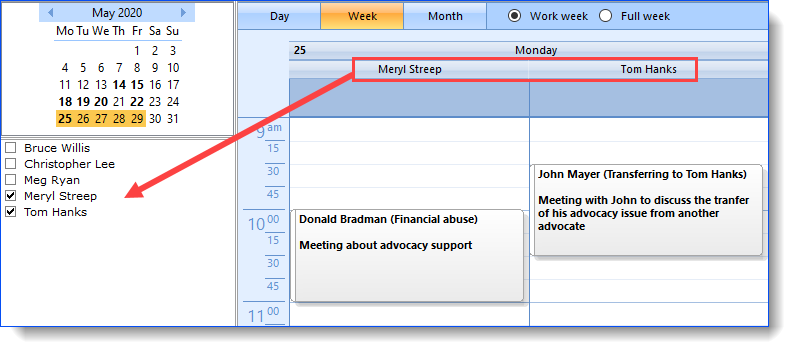 To edit Calendar records, just double click on them! (Please note that you can't edit the file notes of other staff).