1024 endeavours to make help available for all important areas of the system over time, but due to the continual enhancements made to the system, it is likely that documentation for some areas will not be up-to-date with the current version of Ivo.
What's New!
The What's New! button opens a webpage describing recent changes to the software. It's worth checking this out with each new version of the software, as while we may take some time getting all the documentation up to date, we will list important changes here as a first priority.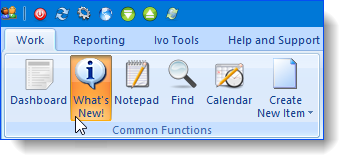 Whenever Ivo receives a significant update, the user is automatically taken to the What's New when they click the OK button on the message below -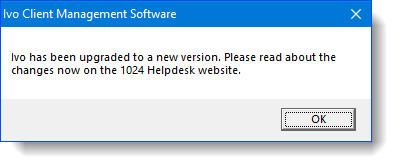 Quick Help
Some areas of the application include on-screen text in the area in which you're working. This is designed to give quick, brief instructions on important points, and on how to work with that particular area of the screen. In many cases Quick Help provides you with all the info you need to get you moving along - but if you get stuck, you can dig for more detail in other areas of the help system.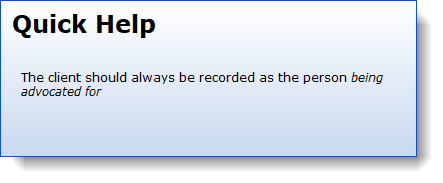 'Online Support'
Ivo features an online help function.
You can click on the Support Home button on the toolbar which links to 1024's support page in our website. You can view our Self Help Articles to find a solution to your questions. If you can't find an article that answers your questions, then click on the New Support Request button and you will be taken to the Online Support Request Form where you can enter the details of your request.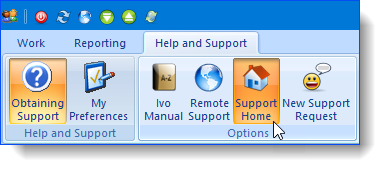 Manual
A traditional manual, in PDF format, is available from the 1024 website, and can be accessed via the Help and Support tab, or view it as a web page by selecting the Online option.