Important client details can be entered via the hyperlinks on the Client Details tab of the Manage Clients screen:
Click the blue link for the field you wish to add detail to;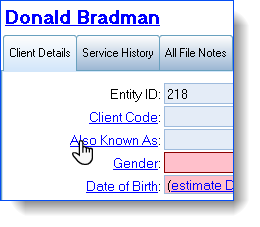 The Enter Value window will open for you to add the new value of the field to;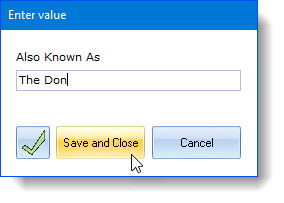 Click the Save and Close button and the new value will be added to the field.
You can edit the client's name by clicking the client 's name hyperlink itself and selecting Edit Name from the list, or by clicking the Edit Client button, which is available from the Manage Clients or the Manage Activities screens.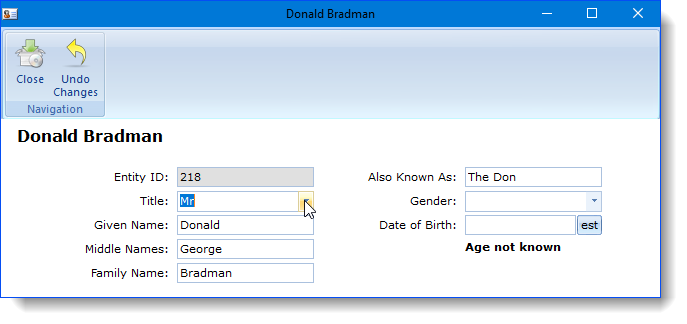 Both these methods open the client record with the ability to edit the client's title, names, 'also known as' name, gender, and date of birth.